MaNiFeStAtIoN @ StRaSb0uRg PoStPoNeD
Due to the recent riots in France, the Demonstration and the Teknival that were supposed to happen the 12th November 2005 in Strasbourg have been postponed !!!!!!

After receiving authorisation for both events we were told today to postpone them. This is based on the Emergency State that has been declared in France by the President of the Republic, Jacques Chirac.

>> Restrictions on all kinds of events and on press freedom is possible:

Furthermore the law allows the closing of meeting places and the cancellation of any event and also allows trials in front of a military court. The press freedom can also be restricted. According the law, the control of the press and publications of any nature like radio, cinema and theatre performances, is possible. <<

The public authorities have also the right to deploy the army whenever they think they need it!

A curfew has been declared in Strasbourg for 12 days and also in loads of others French cities.

In consequences, the Prefet of Strasbourg (Police Head Chief) have made an "arrete prefectoral" (law paper) which forbids the demonstration because they fear that it would be a good place for the rioters to take advantage of the situation to burn cars all over Strasbourg and to create incidents inside the demonstration. It is also difficult for them to give us first-aid workers for the Teknival as a lot are mobilised for the riots.

It is obvious that we can do it later and that they will give us all the support we need next time.

What we see as a good sign for the next events.

We are sincerely sorry of that happening, especially for all those that have implied themselves by spreading information or by any other means, the negotiations were going well before, they seems to understand that we are peaceful people, considering the fact that they agreed that we protest in front of all the European Institutions buildings, which they don't want to be ransacked.

Our aim has always been to draw the attention of the media and the politicians to the difficulties of the emerging subcultures and alternative lifestyles in Europe to exist, to give a sign of Solidarity and Unity against all kinds of unjustified repressions, especially considering the Czechtek where one of us tragically died.

In such conditions, we truly doubt of the mediatic result that we could have generated, all media being tuned on the riots.

This situation in France is just the result of the repressive policy engaged by more and more countries all over Europe and all over the world, and we truly hope that it will motivate you even more to fight against those kinds of politics for a Free world.

Free Parties and Teknivals have always been "OPEN TO ALL", and that is real integration, not what has been done in France and all over Europe!!

All Europe has to realise that the social and cultural politics have to be totally changed if we want to continue to live altogether in peace.

YOU CAN STOP THE PARTY BUT YOU CAN'T STOP THE FUTURE !

More info soon on http://www.free4alter.org/


Liaphin and Lagren

_____________________________________________________



En raison des récentes émeutes en France, la Manifestation et le Teknival qui devaient se dérouler le 12 Novembre 2005 a Strasbourg ont été reportés !!!!!!

Apres avoir reçu les autorisations pour les deux événements, il nous a été signifié aujourd'hui que nous devions les reporter a une date ultérieure, ceci en raison de l'Etat d'Urgence, décrété par le Président de la République, Jacques Chirac.

>> Une restriction totale de tout types d'événements ainsi que de la liberté de la presse est des lors possible :

De plus, la loi autorise la dispersion de tout types de rassemblement et l'annulation de tout types d'événements ainsi que les jugements devant un tribunal militaire. La liberté de la presse peut aussi être restreinte. Selon la loi, le contrôle de la presse et de tout type de moyen de communication de n'importe quelle nature, que ce soit la radio, le cinéma ou les performances théâtrales, est possible. <<

Les autorités publiques ont également le droit de déployer l'armée si elles l'estiment nécessaire.

Un couvre-feu a été déclaré a Strasbourg pour une durée de 12 jours ainsi que dans un grand nombre d'autres villes françaises.

En conséquence, le Préfet de Strasbourg a édité un arrêté préfectoral interdisant cette manifestation car il craint que les émeutiers ne profitent de cette manifestation pour créer des troubles en son sein ou pour incendier Strasbourg. Il leur est également difficile de nous fournir des secouristes pour le Teknival dans de telles conditions étant donné que la plupart sont déjà mobilisés pour les émeutes.

Il est évident que nous pouvons reproduire de tels événements quand bon nous semblera, Teknival compris, et cela avec leur soutien, mais pas tant que l'"ordre" ne sera pas rétabli.

Ce qui est un bon signe pour les actions futures.

Nous sommes profondément désole de la façon dont cela se passe, surtout pour tout ceux qui se sont mobilisés et qui se sont activés pour que cette manifestation soit un succès, a aucun moment nous n'aurions pu en deviner le dénouement, les négociations se passaient plutôt bien, et même lors du début des émeutes ils semblaient comprendre que nous étions pacifistes et que nous ne mettrions pas en péril la sécurité des citoyens, preuve en est le trajet qui passait devant toutes les institutions européennes malgré le risque de casse.

Notre but a toujours été d'attire l'attention des media et des hommes et femmes politiques sur les difficultés d'existence rencontrées par les cultures émergentes et les modes de vie alternatifs en Europe, ainsi que de montrer notre Unité et notre Solidarité face a tout types de répressions arbitraires, telles que le Czechtek ou l'un des notre est mort de façon tragique.

Dans de telles conditions il est fort a douter que cette manifestation aurait eu l'impact souhaité, tout les media étant fixés sur les émeutes...

Cette situation, en France, n'est que le résultat de la politique répressive engagée par de plus en plus de pays a travers l'Europe et le monde, et nous espérons sincèrement que cela ne fera que vous motiver encore plus a vous battre contre ses types de politiques et pour un monde plus libre.

Les Free Parties et les Teknivals ont toujours été "OUVERT A TOUS" (OPEN TO ALL), ce qui constitue le plus bel exemple d'intégration sociale et culturelle a ce jour, contrairement a ce qui a été fait en France et a travers toute l'Europe !!

L'Europe toute entière doit réaliser que les politiques sociales et culturelles doivent être changées si nous voulons continuer a vivre tous ensemble en paix...

YOU CAN STOP THE PARTY BUT YOU CAN'T STOP THE FUTURE !

Plus d'infos prochainement sur: http://www.free4alter.org/
Liaphin and Lagren
************************
pEtItIoN aGaInSt tHe vIoLatIoN of hUmAn rIgHtS
Addressed to the President of the Czech Republic, the government of the CR, the Speakers of the Senate and of the Assembly of Deputies of the CR.

Because these exactions do not must fall in forget and for that does not reproduce !!! ...
15.04.06
StRaSb0uRg (FR)
* MaNiFeStAtIoN @ StRaSb0uRg *
--- UnItEd aGaInSt PoLiCe BrUtALitY ---
fRoNt 0f EuRoPeAn pArLeMeNt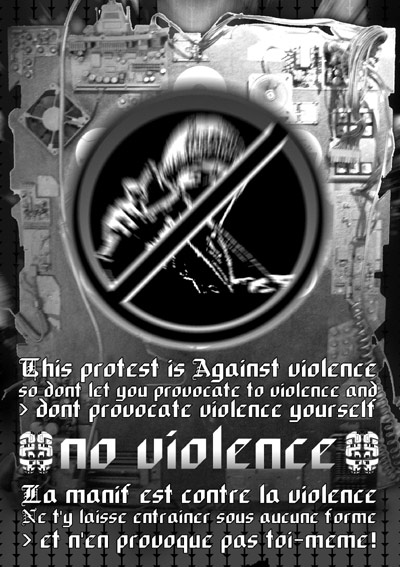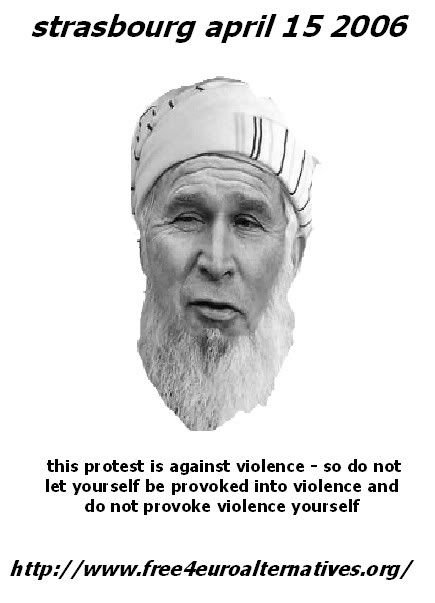 E.A.R.: European Alternative Resistance:[/color]
We the Autonomous and free living peoples of Europe have suffered violent oppresion at the hands of the authorities for far too long, we are not criminals, we just choose to live differently! But the levels of violence against us have reached critical and we can no longer accept it in silence. We suffered from police brutality during unjustified evictions, beatings and hardships suffered by our peoples every single day. Czechtek last year was the breaking point where we suffered one dead and over 100 people seriously injured just for dancing at an authorized event. The police in riot gear steamed in to innocent dancing people with batton charges and tear gas attacks. Moreover we are denied basic human rights! The same rights than other citizens are entitled, for example travelers's or squatter's children cannot access school easily, leading us to a social exclusion... Medical care like doctors and dentists can be a real problem to access when you live on the move. In response to this violent acts we scheduled this demonstration to show everyone that we want to be integrated and that we are just willing to propose alternatives way of life and events for every european citizens.
So we are asking you to mobilize yourselves, your sound systems and your friends and head for Strasbourg to the European Alternatives Resistance (E.A.R) protest to make yourselves seen and heard peacefully. We will be assembling at 14.00 hours at Place de l'Universite in strasbourg city center and will be marching on the European Parliement and Council and the Court of Human Rights.
We will be asking for clarification of the full and truthful facts for the police action on the 30th of July 05 in the czeck republic based on real democratic judicature according to the charta for human rights, We demand that there will not be another violent police intervention like we have seen in the past at any events in the future. We have had enough of police aggresion aimed at alternative lifestyles and peaceful assemblies and are gathering here peacefully as 'ONE VOICE' to ask them to stop their aggresion and brutality and to treat us like human beings, with respect,compassion and understanding. And to accept that we are just different, not criminals and terrorists and that we want to offer Europe a free access to Arts and Culture, new means of expression, and social alternatives... All those rights are guaranted in the Declaration of Human Rights (Art. 5-10-11-13-14 & add.2) but no ones seem to care about us!
We ask you all to bring the carnival atmosphere with whistles, horns, drums and anything else you can make some fucking noize with !!! We do not want a violent protest and ask everyone to be on there best behavior, dont give them the excuse to turn this on us, the worlds press will be watching.
You will find out details and directions to the Sounds Of Silenced Parties (S.O.S.) afterwards at the demonstration by word of mouth. To keep up to date on developments and to receive mail outs join the new forum on www.free4euroalternatives.org and get involved how ever you can. We really need all the help we can get, dont leave it up to everybody else, take the initiative.and make this happen. Promote this where ever you can, print off the flyers and give them out at your parties, post the flyers on online forums and message boards in your country, get your local pirate radio stations involved, get the djs and emcee's to plug it, do what ever you can to get our people to strasbourg. Together, united, we can make the difference!
S.O.S.: Sounds Of Silenced:[/color]
There won't be any Teknival in France, we could only manage autorisations and places for small parties (500 people ones), all infos will be given at the demonstration.
For Sounds who'd like to participate please take contact on the www.free4euroalternatives.org forum, section S.O.S. Party.
Motivated ones might found a big surprise at the end of the protest...
The manifestation has been declared and it is going to start in Place de l'Universite wich is 200 meters away from the Place de la Republique (Place de la Republique will be occupied for the celebration of the 11th november wich is the end of war fro France)

It will then go to Place brant, then we go to the COUNCIL OF EUROPE by Avenue de l'Europe.

And we'll end in front of the EUROPEAN PARLIEMENT.

The manifestation will start at 14:00 (13:00 GMT) but we can access the Place de l'Universite at 12:00 (11:00 GMT) to prepare the mobile sound systems.

Ending would be around 19:00 (18:00 GMT).

We demand the right to exist,

We demand the end of systematic and unjustified repression against us,

We demand the condemnation of countries such as the Tcheck republic for brutally repressing our organised events for no justifiable reason,

We demand the right to be treated as socio-cultural performers; because our events are unrestricted, self -managed and with no financial interest, they fall outside the norm of commercial cultural events,

We demand access to Art and Culture as a fundamental right and its expression to be state-approved,

WE DEMAND NOT LAWS BUT RIGHTS!


Against arbitrary repressions of named "Teknival" and "Free Parties".

These events just are an artistic and cultural manifestation of free expression with no commercial purpose, open to all in order to share, develop and enrich their culture.

To ensure that what happened in the Tcheck republic does not happen again!

We will not tolerate that, in a newly emerging constitutional Europe, member nations ignore and destroy our spaces for creative freedom through violent police action or security laws.

We will not give up against these discriminatory actions.

We will not give in to intolerance.

We will not be silenced.

We will carry on and inform the public.

In order to achieve this, WE NEED ALL OF YOU...


Infoline: +33 892 35 00 33 and press 1 and then your country code:

Englishcode: 456456 (Englishline: +33892350033.1.456456)

Frenchcode: 444444 (Frenchline: 0892350033.1.444444)

Deutchcode: 445566 (Deutchline: +33892350033.1.445566)

Czechcode: 432100 (Czechline: +33892350033.1.432100)


An European Teknival will follow the demonstration.


More information on